Steve Warren talks about Mong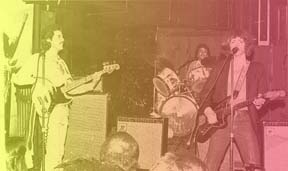 Steve Warren the bass player from Mong emailed with some great memories of Mong and early Paley Brother's. They also are just a great view of the very early punk era. Steve also still plays and is planing to record something soon.
I asked Steve about any covers the band might have done......
HI Paul
Well let`s see- we did do some covers. I remember clearly that we did a song called ' Fireball XL-5' , which was an animated series on TV at the time. We launched into it one night and I remember that some dude in the audience recognized it right off, and yelled out, "Oh no- it`s Fireball XL-5- I can`t believe it". And this was a GOOD thing, believe it or not! He may have been the only person who knew the song, but I felt vindicated. Jonathan felt that it was a cool tune, and liked singing it. I`m sure he chose it because of it`s obscurity and it 'singabilty'. Anyway, it went over very well at CBGB`s, where we were playing at the time.
We also did 'Marie`s The Name of His Favorite Flame', an old Elvis tune. We did 'Rendezous', an Andy song from his 'Catfish Black' days. Apparently, Mark Hudson stole this tune for the Hudson Brothers, and came out with a very similar version. That`s why (I assume) Andy left it off of 'The Paley Brothers' album. This was actually Andy`s 'signature' song at the time. "You and me, we`ve got a date", with the chorus of 'Rendez, rendez, rendez, rendez, rendezvous". We recorded a version of this tune at some place out in Dorchester, if memory serves. Some place out in the boondocks. At that same session, we also recorded 'Ecstasy', which was another tune that Andy was pushing at the time. I remember blowing a change (I played a "D" instead of an 'E", which actually worked, truth be known), and it was left intact. I think that we had one day to make this session work, so re-takes were basically 'out'. In the end, Seymour Stein probably ran out of patience (and maybe money). At any rate, we completed the songs, and moved on.
Ask Jonathan about 'The Pop Tarts'. This is more rock & roll trivia that has fallen through the cracks from that time. Jonathan & Andy`s sister Sarah (and a friend of hers) tried their hand at becoming the next Ronettes, and Jonathan, Barry Marshall and I backed them up. They wore really slinky dresses, and tried to sing a few tunes which failed miserably! They were so incredibly nervous, they just couldn`t put it together. I really wish that I could remember what songs they tried to sing, but Terry was listening, and let us all down easily. It might have been 'Leader of the Laundromat' or something equally cheesy,.......It was probably 'He`s So Fine'. Makes more sense.
Mong played at CBGB`s one night where Lenny Kaye joined us for 'Surfin' USA'. A high point in Mong`s history. Our picture hung on the wall for years! We opened for Television, Mink DeVille, and a number of other groups. Jonathan will remember this better than I do. We shared equipment with Tom Verlaine, and I used their bassist`s amp one night (Fred). We had most of our equipment stolen one night when we were to play at Max`s Kansas City. We arrived early, went out for a beverage, and got back to find that our station wagon had been pilfered. The show went on. Andy, Jonathan and I also played at Club 86 one night, which was a transvestite joint in the same neighborhood. The bartender was this hideous he-she, toupee and all. I barely remember that gig,......
All in all, it was a swingin' time. Us being Brooklyn kids (Andy & Jonathan grew up literally around the corner from me), we certainly had our share of adventures. There are more details to relate, but I`ll wait for your solicitations before continuing. I`m not at all sure how much of this stuff you`ll care about.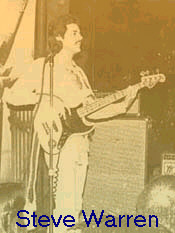 As far as Boston was concerned, I have to say that I really loved that city! Andy used to have us all walk the streets and sing harmonies. We rode the 'subway', visited Cambridge, hooked up with Mike Wingerder (his real name- later to be known as Mike Wing), who used to play jazz at a club in that town, and I was in charge of feeding the group. I was the health freak at the time, and would search out the markets for avocados and veggies and make us all salads & such. We all lived in a mansion that was on Charles Street, rented by a guy who was the curator of the Egyptology dep`t of the Boston Museum, of Fine Arts. Kelly Simpson. He was rarely there, so we basically had the run of the place. There`s more along these lines, but I`m feeling that I`m off on a tangent.
There was also a gig in Dorchester, I believe. A very snowy night, and Jonathan and I ended up in some apartment with two girls in attendance. We followed 'The Marbles', a very good Boston band if memory serves. I especially liked their bass player, and their overall sound. (Marbles were a NYC group actually-ed.)
Good to hear from you! I`ll be sure to keep you posted as to my own musical workings. My music is very much along the 'pop' lines, so we may have something here. I`m getting closer and closer to recording. I`ll be sure to send you a CD when it`s viable.
Best,
Steve Warren
Back to Paley Brothers Main Page